In this video, Bonnie Astrology discusses the upcoming New Moon in Aries and what it means for each zodiac sign. The new moon is particularly fresh, occurring just one day after the Spring Equinox, and signifies a time for new beginnings and confidently going after what one wants. As Aries is ruled by Mars and Mars is moving into Cancer a few days later, there is tension and a push to pursue something new.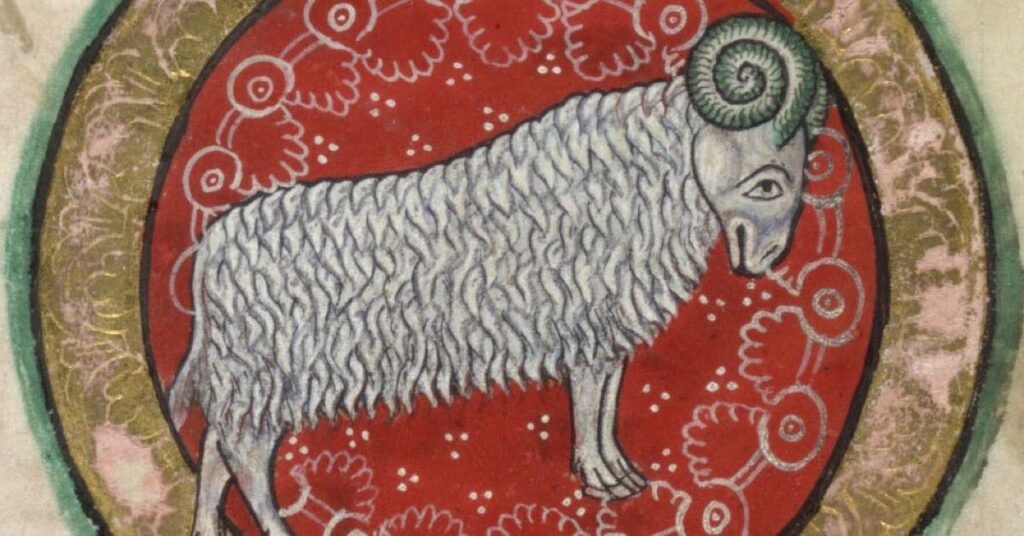 The new moon is supported by a sextile to Pluto, indicating possibilities for transforming and making changes—Venus conjuncts the North Node in Taurus, suggesting new beginnings in relationships and finances. Pluto is also moving into Aquarius, and this shift will bring about new eras and leaders. Overall, there is a sense of embracing new chapters and being brave, bold, and authentic in one's identity. The Queen of Wands card is drawn for this new moon, symbolizing passion, drive and confidence in pursuing new ventures. There may be opportunities for significant romantic encounters and engagements for each zodiac sign.
Looking Ahead For Gemini
In this Gemini, New Moon in Aries video, the astrologer explains that this is a time for Gemini to commit to a goal or aspiration and set up their future by meditating and visualizing their dream life. Transformation is supported and favoured with sextile Pluto. However, Mars square will push Gemini towards their goals, and they may clash with a friend or team. Gemini is ready to cut out anything that does not serve them or is toxic, and their intuition will help them spot potential undercuts.
Looking Ahead For Cancer
Moving on to Cancer's New Moon in Aries, it's all about career start and setting intentions to pursue a certain industry or change their professional lives. Cancer may start, pursue new goals, change titles and influence public perception of them, but this might be based on trial and error, as Mars, ruling Cancer's house, is square. Pluto, still in Cancer's partnership sector, may provide support from a partner, romantic or in business. The astrologer pulls out the four of cups, indicating that something didn't work out for Cancer, but they are feeling inspired and confident to succeed again.
Looking Ahead For Leo
For Leo, the New Moon in Aries is all about adventure and exploration. Leo may want to learn about a different culture, belief system, or topic and may even travel to a foreign land or teach seminars. Pluto sextiling the New Moon guarantees transformation and destined events, but there might be pushback from friends or social networks due to Mars square. The astrologer pulls out The Wheel of Fortune, indicating that Leo is destined for this change and should not be discouraged by any initial pushback.
This could be a time to attract a new significant other. However, if you're already in a relationship, this new moon in Aries may bring about changes that you need to address together. With the square to Mars in your ninth house, there may be some challenges with matters concerning faith, religion or politics when it comes to your partner. This could cause some disagreement, but the sextile to Pluto is supportive of making necessary changes to work through them.
New Beginnings and Transformations in Relationships and Creativity: Insights from Astrology
For some, this new beginning may mean the end of a relationship that isn't working out. It's important to remember that the changes happening in your relationships may be influenced by Pluto, which is still in Capricorn in your fourth house, suggesting that they may be coming from your or your partner's family or even from a move. Ultimately, this is a time for transformation and growth in your relationships, so don't be afraid to make the necessary changes to bring about a better future for yourself and your loved ones.
The new moon is happening in your fifth house, which could indicate a pregnancy or birth, but it could also signify the start of something new and exciting, such as a new creative project, hobby or passion that brings you joy and pleasure. You feel financially supported to pursue your aspirations, or perhaps it aligns with your newfound values.
Bonnie Astrology is a channel that aims to empower individuals through the knowledge and understanding of horoscopes and astrological transits. With a focus on providing insightful and inspiring content, Bonnie Astrology aims to help you unlock your full potential and find the strength to pursue your dreams. By delving into the movements of the celestial bodies and interpreting their impact on your life, Bonnie Astrology provides a platform for self-discovery and growth. Trust in the power of the stars and let Bonnie Astrology guide you towards a brighter future filled with hope and possibility.
There is a transformation and a new opportunity in your love life, thanks to the conjunction of the new moon with your seventh house ruler, Mercury, and the benefic Jupiter's placement in your fifth house. You might start dating someone new, fall in love, or iron out some issues with an existing relationship. The square aspect to Mars in your seventh house indicates that partnerships and romantic relationships are activated under this new moon, and it could be a new chapter in your love life.
Finally, the Tarot cards drawn for your zodiac sign are the Nine of Pentacles and the Knight of Cups, which suggest that you might initially feel very independent and not looking for love, but it could unexpectedly catch you off guard, or you might be surprised by who you fall in love with. It is a positive time for your well-being and personal growth as well.
Feeling grateful for the time you spent with them, or maybe you're feeling grateful for the healing you've done in your relationship with a sibling. Finances aren't a big focus for you at the moment, but there could be some tension with a child in your life or a creative project you're working on.
This is a time for new beginnings and learning, particularly in language and education. Destined events may happen in your life, with changes and transformations on the horizon as Pluto enters your sign. Keep working on your healing and relationships with those around you.
Tarot Readings and Astrological Insights for Aquarius and Pisces Signs
Later in this video, Bonnie Astrology discusses the effects of the new moon in Aries on Aquarius and Pisces signs. For Aquarius, they mention that the entry of Pluto into their sign means that any news that they receive now could be crucial. The astrologer notes that there may be some romantic or creative frustrations or disruptions with children.
The Knight of Wands and the Ace of Swords suggest that significant news is coming, perhaps related to a fire sign or love, foretelling a potential upcoming trip. Aquarius should pay attention to who is communicating with them around this time. On the other hand, the new moon in Aries is ushering in new beginnings for Pisces in terms of money.
It could be a new job or a raise/promotion. The influence of Pluto in their 11th house means they might receive support through social media groups or friends. The Queen of Wands shows that Pisces is confident and passionate and may attract opportunities as a result.
The Page of Cups suggests they may receive a message related to love. The Venus North Node conjunction indicates that some communication is coming their way.