Molly McCord is a talented, intuitive astrologer, bestselling author, and modern consciousness teacher whose passion for astrology began when she stumbled upon her first astrology book in the library at the age of 10 or 11. Since then, she has devoted herself to the study and practice of astrology and has become a sought-after astrologer with a global following.
Molly's journey to becoming an astrologer was not easy, as she initially pursued other career paths out of fear of not being good enough to make a living from her passions. However, the Universe had other plans for her and pushed her forward by removing all other options, leading her to build the successful business she loves today. Her journey is an inspiring testament to the power of following one's passions and trusting in the Universe.
Supporting People on Their Journey Towards Discovering Their Passion
As an astrologer, Molly deeply understands the complexity and detail involved in reading birth charts, and she uses her knowledge to help others understand themselves and their energies in powerful ways. She is passionate about helping her clients and followers love and accepts themselves more fully, and her offerings are designed to support people on their journey towards discovering their passion, soul mission, gifts, and joy.
Molly is an astrologer and a successful author with twelve published books. Her first memoir, "The Art of Trapeze: One Woman's Journey of Soaring, Surrendering, and Awakening," became a bestseller within three days, hitting #1 in two Amazon categories and reaching #6 worldwide in the Kindle Top 100. In addition to her online programs, she has hosted a popular weekly podcast that has been downloaded over 4 million times. She has also provided valuable advice to many entrepreneurs and small business owners, helping them achieve better results.
Background
Molly's academic background in political science, women's studies, and international relations and diplomacy gives her a unique perspective on global consciousness and allows her to approach her work with a Jungian perspective. She has also served as an Ambassador for Women for Women International, a non-profit organization that provides education and business training for marginalized women in developing countries.
Despite her impressive accomplishments, Molly remains grounded and committed to supporting others in practical, solid ways. She aims to help more entrepreneurs, solopreneurs, healers, and authors build their dream businesses. She draws on her extensive experience in sales, marketing, business development, and leadership to provide practical advice and guidance.
Molly McCord is a talented astrologer, bestselling author, and modern consciousness teacher whose work is uplifting and inspiring. Her passion for astrology and her commitment to helping others love and accept themselves more fully make her a valuable resource for anyone on a journey of self-discovery and personal growth.
Molly McCord YouTube Channel
The Molly McCord astrologer YouTube channel offers a wealth of knowledge and insights for anyone interested in astrology, self-discovery, and personal growth. By watching her videos, viewers can expect to gain a deeper understanding of themselves and their energies through the lens of astrology as Molly shares her expertise and insights on various topics related to astrology, energy, and consciousness. Her videos are engaging, informative, and practical, and she often incorporates real-life examples and personal anecdotes to help viewers relate to the concepts she discusses. Whether you are a beginner or an experienced astrology enthusiast, the Molly McCord astrologer YouTube channel has something to offer. It is a valuable resource for anyone looking to explore the depths of astrology and personal growth.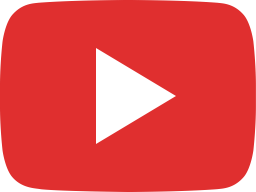 Weekly Intuitive Astrology of Nov 29 to Dec 6 ~ Neptune Direct, Active Venus and Mercury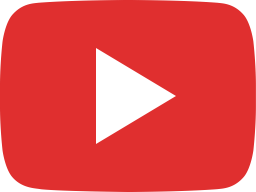 Revising 2024 Goals and Plans -Mercury Retrograde in Capricorn & Sagittarius~December 2023 Astrology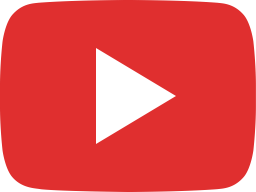 Making the Most of Jupiter's Magic ✨✨✨ Karmic Rewards and Natural Abundance Frequency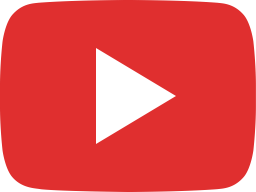 Fired Up and Ready To Go! Energy Rising as Mars Enters Sagittarius on November 24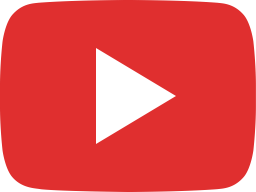 Weekly Intuitive Astrology and Energies of Nov 22 to 29 ~ Sun & Mars in Sag, Venus conj SN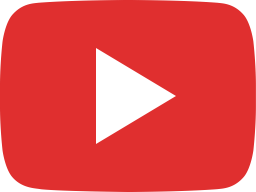 Freedom and Growth After Scorpio Depths & Truths – Sun Enters Sagittarius on Nov 22 – Astrology

Courses
Introduction to Astrology Online Course
The course is designed to help individuals understand their natal astrology chart through six pre-recorded webinars. The classes cover the basics of astrology, including signs, modalities, elements, planets, houses, and more. The emphasis is on understanding one's chart in simple, easy-to-understand terms, with heavy visual aids to aid learning. The course teaches Western astrology and uses the Placidus House System. By understanding one's chart, individuals can uncover connections to their emotional needs, intuitive gifts, spiritual healing, soul evolution, higher self, unique cosmic connections, and karmic abundance and rewards. 
Visit the Molly McCord website for more information